AtUnivers Retailwe follow the innovations of retailersvery closely!
In this series of articles, we share examples of major Retail through their strategies for collaborating with start-ups, in a spirit of open innovation.
1,781.4 million in net sales by 2022
More than 9,000 employees worldwide
More than 1,400 boutiques worldwide
What challenges does L'Occitane face?
L'Occitane, an international company specializing in cosmetics and skincare products, has set up its own incubator called "Obratori". The incubator faces a number of challenges in supporting the innovation and growth of the start-ups it supports. These start-ups must meet the following mission: to support innovation and high-potential projects with a "better forbetter for people and the planet" approach.. The aim of the incubator is to support twenty start-ups in the field of retail and beauty sectors, committed to more responsible consumption.
What areas of innovation are addressed by the start-ups in the Obratori incubator?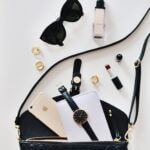 > Médène
brand of essential and vegetable oil compositions.
> Abyssea
a brand offering a range of innovative seaweed-based nutri-cosmetics; 100% natural products with antioxidant and anti-inflammatory active ingredients that promote cell regeneration.
> Le Rouge Français
The brand specializes in lipsticks made in France with vegan, organic, patented and certified products.
> ECLO
a young brand of sensorial, colorful, all-natural, ultra-clean and regenerative make-up for the planet.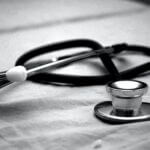 > Healphi
ayoung company specializing in the deployment and logistics of telemedicine solutions. It offers teleconsultation solutions for populations living inmedicaldeserts.
> My medical training
1st search platform for continuing education for healthcare professionals
> MyDietMonitoring
a tool digital created by dieticians for dieticians. This new tool enables professionals to keep in touch with their patients between consultations and optimize their nutritional follow-up.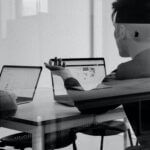 > Cliking
a customer satisfaction and loyalty management solution, designed to help companies build a strategy based on the ongoing collection of customer feedback and the implementation of automated loyalty and customer communication.

> ZELIQ
an all-in-one sales solution that enables sales teams to identify the most relevant to convert them more quickly into customers by providing them with accurate data.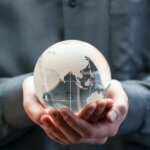 > Bocoloco
the first connected zero waste store.
> Lolo Paris
a responsible brand of fine lingerie.
> FunCell
brand that develops additives for the paper industry based on a natural polymer.
> LEO & VIOLETTE
leather goods brand that adapts high-end leather goods to offer them at an affordable price without sacrificing quality.
How does collaboration work?
The Obratori incubator enables incubated start-ups to benefit from personalized support to help them grow. Obratori offers mentoring, business advice, technical resources, networking and financing opportunities. The incubator also facilitates the integration of star-tups into the L'Occitane ecosystem. Collaboration with in-house R&D teams is wide-ranging, and includes l'Occitane's laboratories, marketing experts and distribution channels. The aim is to give start-ups access to l'Occitane's resources andexpertise to develop their products, test them on the market and bring them to market.
By meeting these challenges, the Obratori contributes to strengthening L'Occitane's innovation and growth by collaborating with innovative start-ups and promoting the emergence of new ideas and solutions in the cosmetics industry.